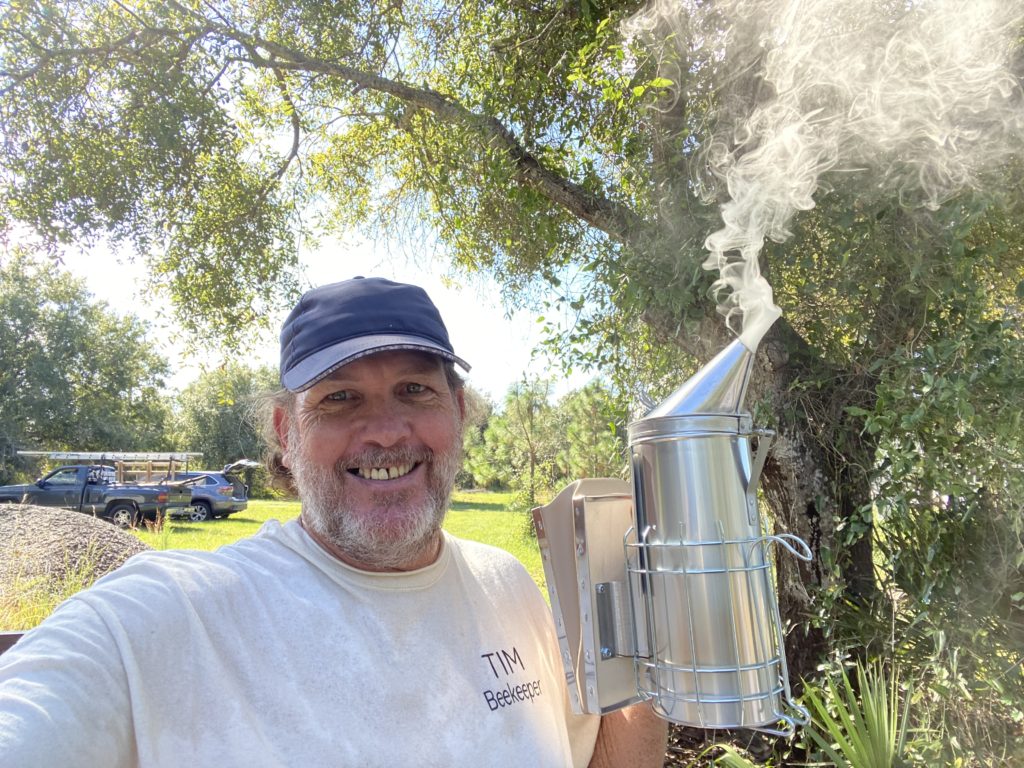 Beginner Hive Management Mentorship Program | Your First Year in the Bees
Who is this Class For?
This mentorship program is for new beekeepers, who have their own protective gear, at least one hive and have completed our Bee 101. Bee 101 is a pre-requisite.
This is intended to be an in-depth learning opportunity that progresses through the first year of beekeeping and it's important that everyone starts with the same basics, Bee 101. Need to take Bee 101? Click here to register for the next one
Class size is very limited to make sure everyone is able to be hands-one for all the tasks. The Mentorship Program is limited to 9 new beekeepers.
---
A registration link will be eMailed to all prior Bee101 Attendees and the first 9 to register will be part of the mentorship program for that Bee year.
Need to take Bee 101? Click here to register for the next one
Are you a newly registered Florida beekeeper with 3 or less hives and not confident in what to do or what you see? Contact Us to see if you qualify. Priority registration is given to prior Bee 101 students.
---
What will You Learn?
You will observe, discuss and complete the following over the course of the Bee year:
Identification of eggs, open brood, and capped brood
Brood patterns
Finding the queen
Honey and pollen stores
Pests
When to add/remove boxes
Gaps in the brood nest
Adding/removing supers
Swarm control
Harvesting honey
How does the mentorship program work?
Each April, you will be part of a small group of new beekeepers that will start with three (3) NUCs at the farm that we provide. You will be conducting hive inspections on these three of hives, covering seasonally relevant material, growing these into full hives, doing splits for swarm control and growth as well as harvesting honey. All the while learning and seeing hands-on what you should be doing in your own hives at home to become a more confident beekeeper. You will learn how to equalize your hives for optimum hive health as well as for different beekeeping goals, like honey production and/or or increases.
Each mentorship session will begin with 15-min a game planning session for that day's activities based on observations and tasks from the prior session, followed by approx 60-90 min in the hives and 15-30 min for hive inspection reports and group discussion.
We will raffle off as many increases that your groups hives were able produce during the year of mentorship. Everyone with a minimum of 80% attendance throughout the year will be eligible to enter a raffle to win a hive.
When will this take place?
Starting each April, the Mentorship Program sessions will be on the 2nd Saturday and continue every 2 weeks each and every month from 10:00am-11:30am/12pm. Some weeks may have more tasks than others, therefore, class end times may vary a little from 11:30am to 12:00pm. With a family farm, there may be times where we need some flexibility. We reserve the right to reschedule as necessary.
This is a FULL YEAR commitment you are making by signing up – from APRIL to MARCH the following year.