January 23, 2021
@
09:00
–
January 24, 2021
@
16:00
EST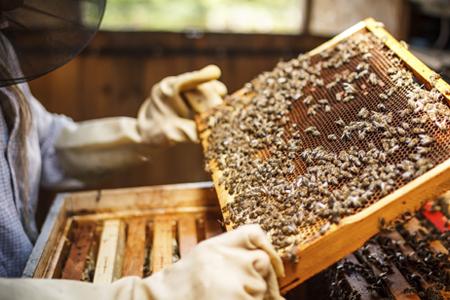 Intro to Beekeeping | Become a Beekeeper Hands-On Series, includes Suiting Up and Going into the Hives (2-days)
This is a unique and one of a kind opportunity to actually work the bees in actual bee hives as part of the Hands-on portion of the workshop. We will suit you up and take a close look at the bees. You will be learning how to use the tools, what you are looking for and have personal hands-on experience working in the hive. Learn from a UF Advanced Master Beekeeper [not included in the non-beekeeper ticket]
---
Class Lecture on Saturday, Jan 23rd from 9am-4pm at UF / IFAS Charlotte County Extension, Port Charlotte, FL 33980
Becoming a Beekeeper
Basic Tools
Hive Equipment
How to Get Started
Maintaining Your Hive
Working Bees
Hive Structure
Colony Structure
General Management
SW Florida Forage
Products of the Hive
Honey Harvesting
Pests & Diseases
Hands-On Workshop on Sun, Jan 24th from 12pm-4/5pm at GreenView Aquaponics Family Farm & Apiary, at 4160 Old Burnt Store Road, N, Cape Coral, FL 33993
Bee PPE/Lighting Smoker – how to do it the right way.
Hive Building – build your hive and frames onsite using our jigs, nails, staples
Hive Inspections/Splits – over-the-shoulder with UF Advanced Master Beekeeper
Into the Hive – hands-on experince with the bees. YOU will be working with the bees.
Students receive a Basic Start Up Kit that includes:
10-frame Langstroth Hive w Deep Hive Body, 10 frames with Foundation, Migratory Top Board and Bottom Board,
Beekeeper Veil,
Gloves,
Smoker,
Hive Tool
Membership included:
Gulf Coast Beekeepers of Florida – 1 yr
Does not include BEEs or FDACS Beekeeper Registration.
Waiver required for Hands-on Workshop portion. Discounts for couples that only want one set of equipment. Additional equipment and protective gear available for purchase at 10% discount at the workshop.
---
REGISTRATION ends on Wednesday, Oct 30th at 11:30pm. REGISTER TODAY, so you don't miss out!
---
Already have everything listed in the Basic Start Up Kit? Simply give us a jingle at 239-558-1130 and you may be able to sign up as an ADDITIONAL Family Member instead.
---
NOT SURE if Beekeeping is for you? Simply register for Saturday classroom only portion. If you change your mind during the class and we have equipment available, you may be able to upgrade to full registration to add Sunday and Basic Beekeeping Kit at that time. Limited seats available. Register early
---
---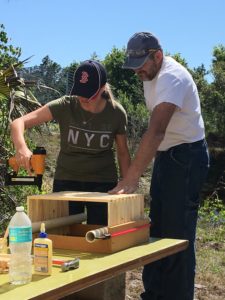 Click HERE for More Information and Photos of past events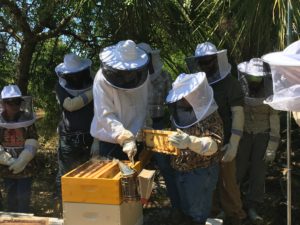 ---
GreenView Aquaponics Family Farm & Apiary
239-443-5597
greenviewaquaponics@gmail.com
Notice: Undefined index: post_id in /www/wp-content/plugins/the-events-calendar/src/views/blocks/event-website.php on line 29